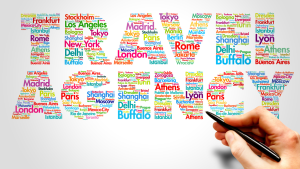 If you plan to fly somewhere, you've probably wondered whether you can save money by going to an online travel site and booking your own ticket rather than using a travel agency. The short answer? It depends on the situation and your preferences, but there are definitely times when it pays to use a travel agency rather than book your own ticket online. Travel agencies can often get you cheaper airfare rates, especially if you're flying on off-peak days or in the middle of the week, because they can negotiate better deals with airlines than most people can get on their own.
Why you should use a travel agency
Using the internet as your vacation planning tool has never been easier. There are numerous websites where you can compare flights, hotels, and rental cars, but there are other ways as well. Agents have been operating for decades and continue to offer several advantages over internet comparison shopping. Through a travel agent, you can save time and money. Last minute requests may be accommodated more easily than if you go through an online booking site. In addition, agents may be able to find cheaper rates that are not offered by online booking sites. For example, some last minute flight requests may be charged an additional fee or passengers will not be permitted on the flight because it is full. However, this does not happen when booking through a travel agency because they frequently deal with airlines to obtain seats at specific costs.
What your travel agent can do for you
A good travel agent will be able to search the web for deals and provide last minute requests that may not be available anywhere else. A good travel agent will also be able to book non-traditional or non-English language accommodations, change or cancel reservations at last minute request, and help with car rentals. If you've ever had an international flight itinerary come up as unavailable due to invalid credit card information, you know how difficult it can be with flights booked through travel websites. A good travel agent can help solve this issue by getting in touch with the airline and rescheduling flights for you. Lastly, a professional travel agent is there for any traveler who needs anything from now until the end of their trip.
Is it time to book your next trip?
While there are so many things to think about and put into practice before going on a trip, planning it won't be as difficult as you might imagine. Saving money and making it easier on you, there are a few things you can do.
Rather than opening with which airlines have flight discounts, let's first talk about how travel agencies offer a better deal. For example, some airlines have fewer routes, which could make the fares less expensive. One way to reduce the cost of a ticket is to book at least a week in advance.
Stay Current with Deals
If you want to save money and travel the world, there are plenty of options for finding great deals. All you need is some time and diligence. Of course, that doesn't mean you should fly blind – it's always helpful to enlist the help of an experienced travel agent like MR TRAVEL SERVICES, INC. These pros can help make all the arrangements for your trip, including booking flights, accommodations, transportation services, and more. A good agent also knows about hidden deals and has access to tickets that may not be available elsewhere.